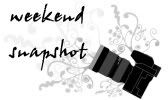 No, it is not a movie blockbuster! But, of course, the biggest blockbuster should really be the mass, being with Him for just an hour! The mass was held in one of the theaters in this mall. Yes, guilty as I am, I go to the malls to hear mass. The invited priest somehow mentioned that it is not really right because it is not really a church. He still encourages the people to go to a real church to have a time with God.
What are the reasons why people go to the malls to hear mass? It is more convenient with the air conditioning. More quiet maybe . Most of all, after the mass, one can continue malling for shopping and eating.
I think, it is also a marketing strategy for the malls to hold masses. But of course, I still consider that it could be the owner's way of devotion.